EDIT MAIN
---
---
RECORDED WEBCAST SERIES
---
---
TEACHER BOOK ACTIVITY LINKS
Brown Bear, Brown Bear, What Do You See? Book by Bill Martin Jr. /Eric Carle
Pete the Cat: I Love My White Shoes Book by Eric Litwin
"No, David!" Book by David Shannon
---
All Time Favorite Books
Link Page for Integrated Non-Traditional Instruction (NTI) for Families of Preschool Students
The Very Hungry Caterpillar Book by Eric Carle
---
Math Is Fun Books
A Mother for Choco By: Keiko Kasza
Sort it Out! By Barbara Mariconda; Illustrated by Sherry Rogers
A Pair of Socks By Stuart J. Murphy Illustrated by Lois Ehlert
---
Social Emotional Learning Books
---
HELPFUL LINKS DURING NTI
*** New Resource*** Special Education with Pat Patrick Noonan - I had the idea for a video series for students like mine (students with autism and intellectual disabilities) that would incorporate Boardmaker visuals into short YouTube videos that focus on a life skill as well as some form of emotional regulation, with myself as the host.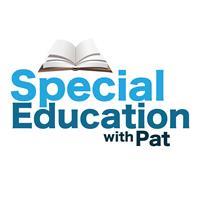 Resources and Tools for Remotely Teaching Students with Significant Cognitive Disabilities - Critical fact sheet provided by the Office of Special Education and Early Learning (OSEEL)
Resources to Support EI/ECSE During the COVID-19 Outbreak - Link supported by the Division for Early Childhood of the Council for Exceptional Children - continuously updated.
Kentucky Autism Training Center Resources for Supporting Students with ASD at home during COVID-19, Communication, Social-Emotional, visual, academic and Additional Resources.
KDEs OSEEL Letter to Parents, Letter to parents and families of students with IEPs
The Imagination Neighborhood The Podcast Made for Kids - The Imagine Neighborhood is designed to help children (and grown-ups) talk about big feelings—from how to calm down if you're feeling afraid to being patient and asking for what you want or need.
https://ggie.berkeley.edu/collection/brain-games-to-try-at-home/ Brain Games developed by Dr. Stephanie Jones and the EASEL Laboratory team (https://easel.gse.harvard.edu/)
https://centerhealthyminds.org/join-the-movement/sign-up-to-receive-the-kindness-curriculum The Kindness Curriculum developed by Dr. Richie Davidson and the team at Wisconsin's Center for Healthy Minds (https://centerhealthyminds.org/science/research)
https://www.naeyc.org/resources/pubs/yc/mar2018/promoting-social-and-emotional-health#books List of young children's books promoting development of social and emotional skills provided by NAEYC
http://csefel.vanderbilt.edu/resources/strategies.html#booknook Additional activities and books to support SEL from Vanderbilt's Center on the Social and Emotional Foundations for Early Learning (CSEFEL)
https://casel.org/guide/programs/ Evidenced based preschool programs identified by the Collaborative for Academic, Social and Emotional Learning (CASEL)
Social Stories - You can sign up for a free membership and 2 links below can upgrade your membership fo the the next 90 days.
https://consciousdiscipline.com/e-learning/webinars/covid-19-stress-how-uncertainty-affects-our-brains/ Covid-19 Stress: How uncertainty affects the brain.
https://consciousdiscipline.com/product/premium-digital-toolkit-1-year-membership/?mc_cid=2df75cbd90&mc_eid=b05bcce6f3 Conscious Discipline has a variety of resources to support families and professionals in maintaining a calm, executive state and is offering a free upgraded membership for the next 90 days.
https://healthyathome.readyrosie.com/en/emotional-well-being/ This free resource from Teaching Strategies provides multiple videos to share with families related to supporting children's emotional well-being.
https://ectacenter.org/topics/disaster/coronavirus-talking.asp The ECTA Center has compiled multiple resources to help families support their children during the Covid 19 Crisis.
Add family members to MyTeachingStrategies® Family TSG is also offering free access to the family page.
https://www.cdc.gov/coronavirus/2019-ncov/daily-life-coping/managing-stress-anxiety.html Remind families to take care of themselves!
DIG Pre-K at Home DIG is a core Pre-K program developed by Frog Street. During this COVID-19 stay-at-home season, this resource will be FREE to teachers and families.
https://www.cec.sped.org/Tools-and-Resources/Resources-for-Teaching-Remotely/Birth-3-and-Early-Childhood Resources for Teaching Remotely Birth - 3 and Early Childhood
(FREE MEMBERSHIP CEC is opening its doors to the special education community in need of resources. Nonmembers of CEC can receive a free basic membership from now through May 31 by using the promotional code CECED60 This will give you access to all of our journal articles, member discounts on publications and events, and our online membership community where you can ask questions and receive support from special educators, administrators and support personnel.)
https://www.naeyc.org/resources/topics/covid-19 NAEYC COVID-19 Resources
TpT School Access free for schools affected by coronavirus through the end of the 2020 school year.*
https://www.growinghandsonkids.com/ Tips, Tools and Strategies for hands on students
Frog Street for Young Learners program for children ages 3-5
Classroom Connect—a webpage for educators to curate and share resources that support classroom learning from the home
Education Continuity Webinar Series—a free webinar series to support the continuation of learning in these challenging times
Virtual Professional Development—a new virtual training model enabling educators to engage with colleagues and develop their skills while school is not in session
Healthy at Home—a toolkit with free resources for families to help support learning from home
ParentPal™ is a comprehensive resource to help families nurture their children to thrive socially, emotionally, physically, and cognitively. It provides families a road map to follow each day that promotes active, joyful engagement and developmentally appropriate progress through key developmental milestones from birth through age 3, with comprehensive content through age 5 coming soon. ParentPal™, is now available on the Apple App Store and they are waiving all subscription fees through June 30, 2020 to help families during this unprecedented time.
STEM at Home - Activities for all ages. STEM at Home is a collection of Challenger Center lessons and activities that can be modified and completed at home. Each STEM at Home category includes at least one at-home lesson. These activities require common household items or products that are readily available online.