EDIT MAIN

Our mission is to provide meaningful educational opportunities that respond to the diverse needs of our community.
---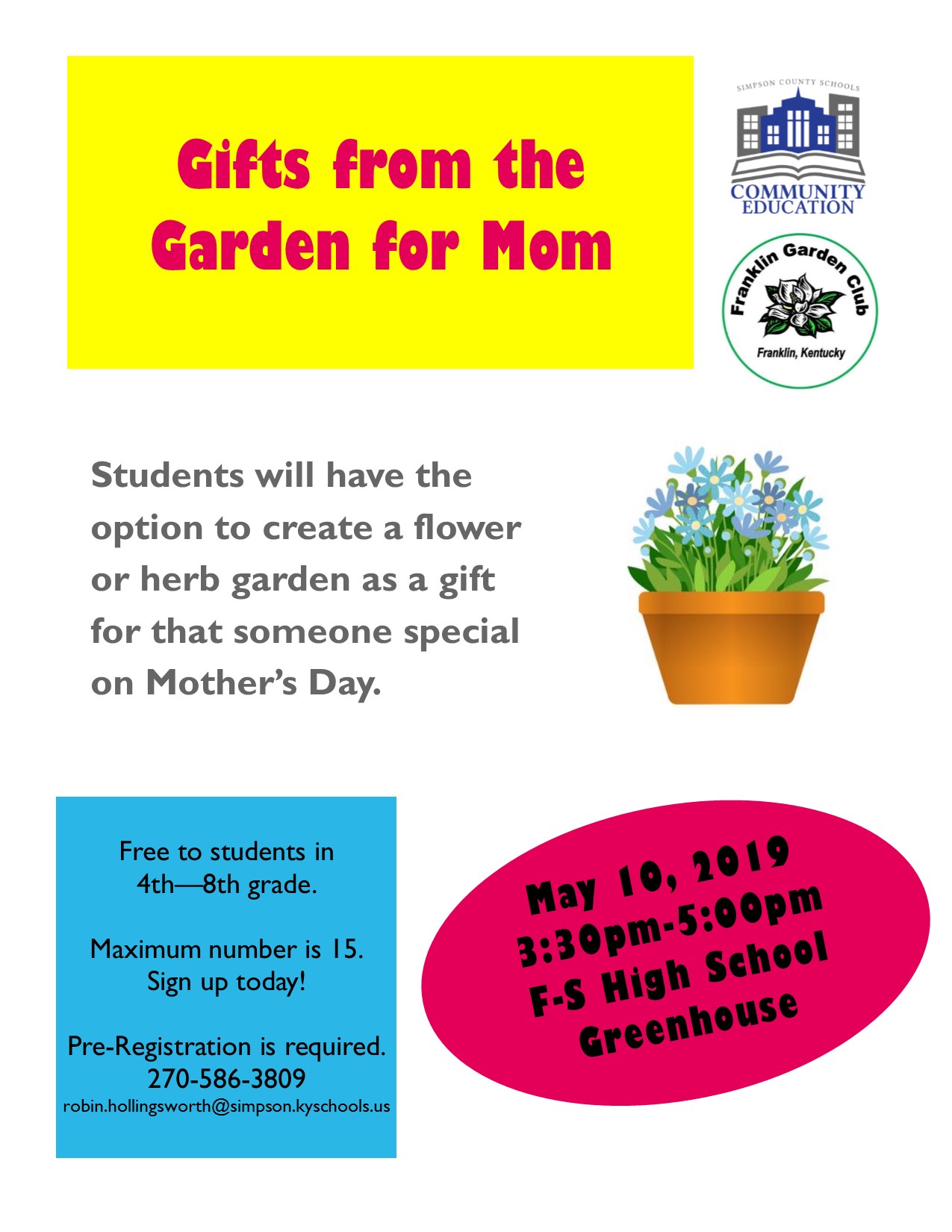 Link To Donate Online http://bit.ly/BackPackProgram2019
All monetary donations are allocated for the Simpson County BackPack Program.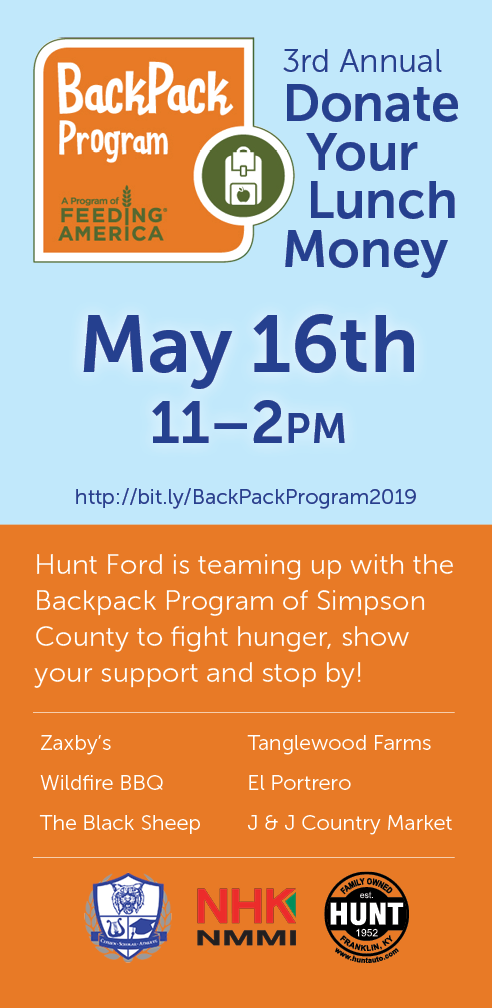 ---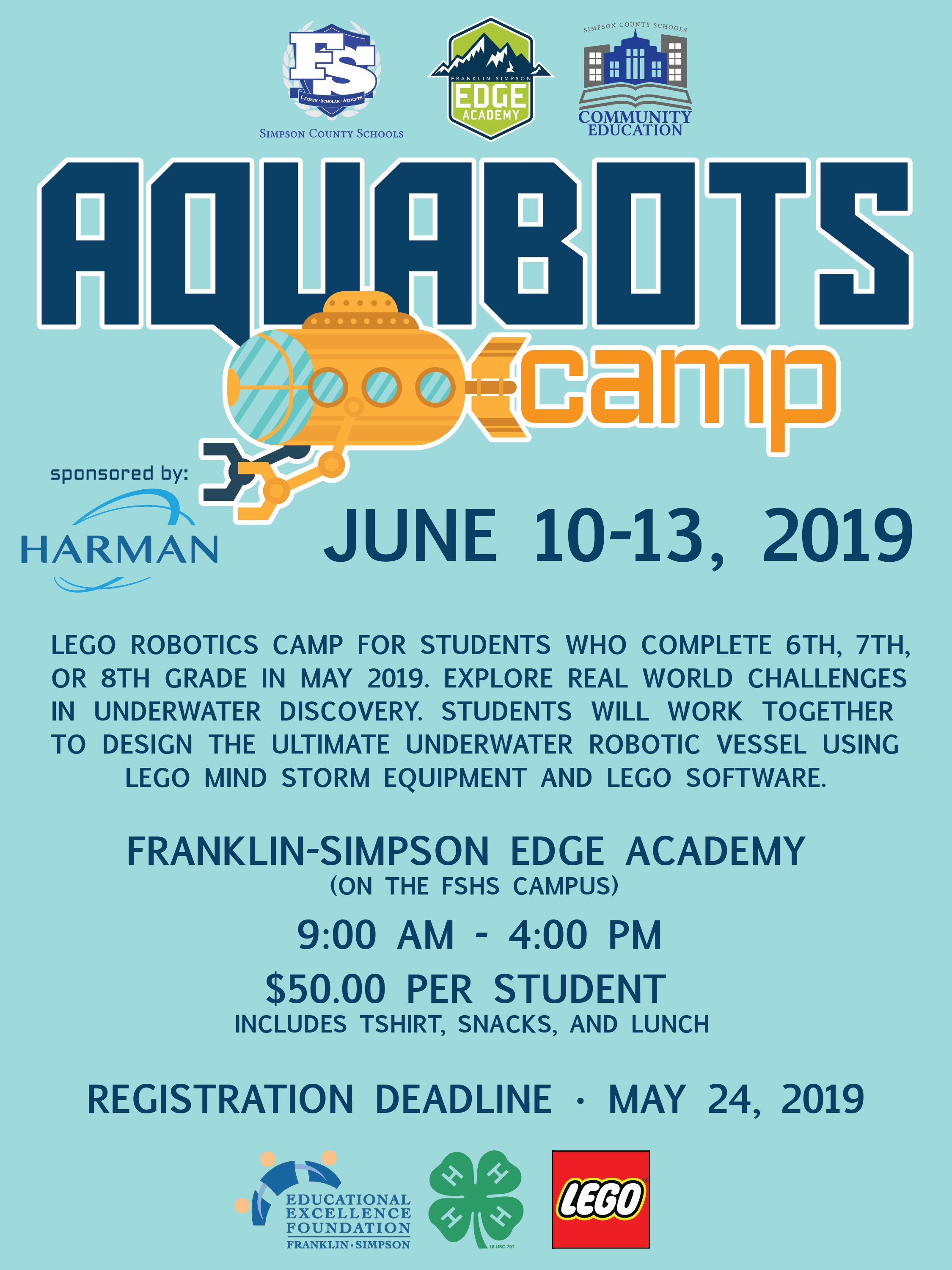 ---
WORKSHOPS AND EVENTS
Gifts from the Garden Workshop • Workshop Registration Form • Donate Your Lunch Money 2019 Flyer • Aquabots Camp 2019 Flyer • Aquabots Camp 2019 Registration
---
Backpack Program
BackPack Program Information Flyer • BackPack Program Brochure
Adopt A Back Pack Form • BackPack Student Permission Form
---
INTER AGENCY LUNCHEON
Sponsored by Community Education
Meets the last Wednesday monthly at 11:45-1:00
Meeting location will move throughout the year providing guest speakers the opportunity to showcase their organization on site. For information please call Community Education at 586-3809 or email robin.hollingsworth@simpson.kyschools.us
Lunch is provided for $5.00/person
Agencies are invited to attend and benefit from the opportunity to network and collaborate with others. Each session will have a guest speaker.
---
FREE BOOKS FOR CHILDREN UNDER THE AGE OF 5 WHO LIVE IN SIMPSON COUNTY.
All children in Simpson County under the age of 5 can receive a free book from the Dolly Parton Imagination Library. It's simple to complete the application posted in the right column return it to the school district and your child will start receiving books in 6-8 weeks. Or visit: www.dollysimaginationlibrary.com