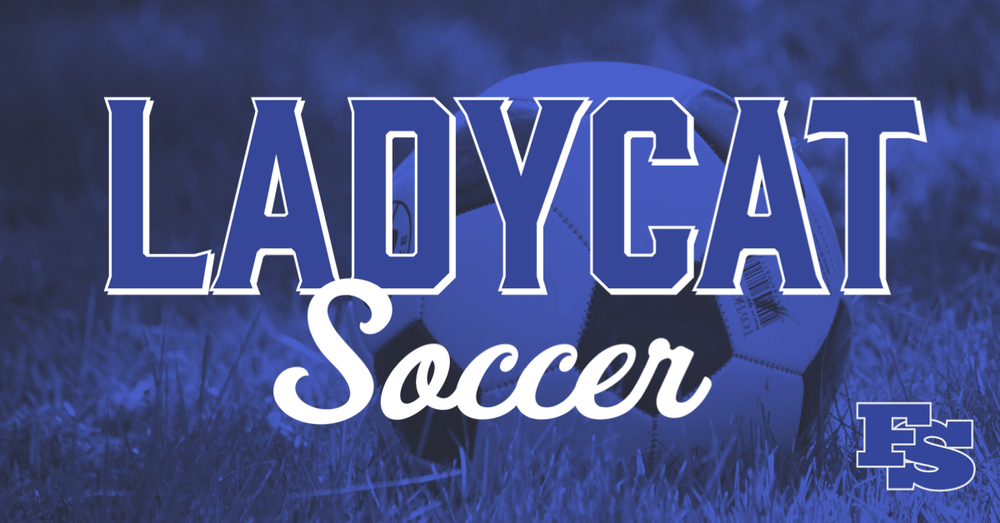 FSMS & FSHS LadyCat Soccer
SCS
Thursday, June 04, 2020
High School and Middle School girls soccer can begin voluntary conditioning starting June 15th. The dead period was originally scheduled for June 25th-July 9th has been canceled and the dead period due to COVID-19 took its place. Tryouts will be announced in July for both teams.
If you are interested in playing soccer for the FSHS or FSMS Lady Cats soccer team, please fill out the appropriate form below and the coaches will contact you. We will have a Zoom parent/player meeting with the new head coaches and assistant coaches very soon to answer questions, explain how conditioning/practices will be affected by COVID-19 and how we anticipate the season to go. The date and time of that meeting will be announced soon. Players must have a current sports physical prior to attending conditioning/practices (Free Athletics Physical day info at the bottom of this post).
FSHS Girls Soccer: https://forms.gle/851CrobF21q6KUqi8
FSMS Girls Soccer: https://forms.gle/VbAJX8jSSzupcpg3A
If you have any questions, please contact:
Alissa Williams, FSHS Head Coach
alissa.williams@simpson.kyschools.us
(270)535-3479
Chris Reynolds, FSMS Head Coach
christopher.reynolds@simpson.kyschools.us
(270)850-8206
Parents and players should join our private Facebook group: FS Lady Cats HS & MS Soccer Group if you have not done so already (www.facebook.com/groups/fsladycatssoccer/)
Please go and "LIKE" our public Facebook Page: FS Lady Cats Soccer (www.facebook.com/FSLadyCatsSoccer)
Free Athletic Physical Day: Free physicals for the upcoming school year will be on June 8th at Orthopedics Plus from 4:30 to 6:30. Students MUST wear a mask to be able to get the physical done. Also, please print out and fill out the parent portion of the physical form https://5il.co/gtqj before you come as well. Students will be the only ones allowed in the building while parents will wait in the car.